The number one rule of teaching with Storium is to use more Storium.
This term, I used the online storytelling game platform, Storium (read more about that here), as a tool to help students enter the process of writing, feedback, revision, and reflection. In this post, I'm going to do the same thing I always ask them to do: reflect on the course and what I might do to revise later iterations.
The planned arc of the course was to hold off on getting into the gaming aspect. We were going to research our settings and think about ourselves as writers and users of rhetoric and then start crafting stories together on Storium. We were going to move from personal rhetoric in everyday life like social media to the concepts of rhetoric, and then apply all of that to playing Storium. My idea behind this was that I wanted to impress on the students how important the process of writing was—that they would have to research and plan collaborative projects in their careers. I had mostly science majors this term, so I wanted to prepare them for project proposals through gaming.
And that worked, but when I teach with Storium again—and I will teach with Storium again—I want to do it differently.
That's because, even though the arc of preparing, doing, and reflecting, is essential in the writing process, holding off on the gaming element was too exhausting for everyone involved. Me too—and I love rhetoric!
(Yes, I really hope all of you are feeling sufficient sympathy for my students now–but also amazement, because they made it through the rhetoric.)
Here's what I would do differently: I would dive into Storium right away and make use of their resources for my own pedagogical purpose. Rather than suggesting that my students make use of the tutorials, I'll assign them for readings early on. Then we'll play mini-games as classroom activities. I'll host with my membership account different groups and we'll practice short games as our free writing over a week.
Here's the main reason why I would teach with Storium again. We had come to the point where they had finished their final scene and we had our final workshop session where they gave each other feedback. We were then about to move to our more analytical part of the class where they would use their stories as examples of effective rhetoric, when they asked me if they could revise the stories.
They. Asked. Me. To. Revise.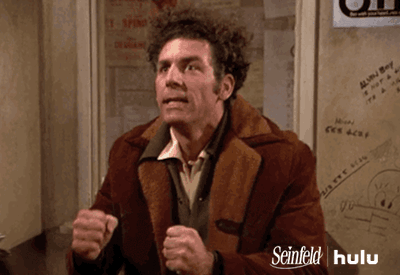 You can't say no to that. If students, on their own, ask to revise in a way that is not prompted by a desire for a higher grade but a desire to bridge the gap between their reader's response and their own rhetorical purpose, the only right thing to do is to say yes.
So I revised my class with them there (my students are probably sick of hearing this, but I keep saying that we're in a rhetorical situation too as teachers). We dropped a style guide designed for revision and they revised their stories however they wanted with no limitations from me as the instructor. That was a little confusing at first, but I think it was important that they had full creative control of their rhetorical situation without word counts or other constraints.
Here's the assignment:
Storium Revision Assignment

As a group you will engage in substantive revision of your Storium game, improving upon your previous rhetorical choices and integrating insights from the three rounds of peer feedback. Do what you need to make the story what you want it to be, regardless of assignment restraints I've given you before.

For each scene, compose a commentary as a group that explains your revision for a general audience. Why are you revising this scene? How is your newer draft more rhetorically effective? Imagine that you have a fan who loves the story and wants to know more, or a fellow writer who is impressed and wants to get an inside look into what you did. If you've addressed some of this in the commentary you turned in on 3/30, then go ahead and paste it here, but make sure you compose new commentary too because you will have more insights after revising.

Submission

Have the host of the game clone it and invite all the same players. Then I suggest composing the revision in a different platform (Google drive, Word365, or something like that) and pasting it as scenes in your cloned game. When finished, one group member should turn in the URL of the new game here on Canvas. (And don't forget to put up the commentary before closing a scene!)

Grading

The Storium revision will receive a group grade that will impact the grade for your Style Guides Project. I won't use the strict style guide rubric, but I will expect a polished, multimodal story with a thoughtful commentary.
And here's what they did: Storium Project.
I knew going in that what the students would enjoy the most would be writing the Storium scenes. I wouldn't have assigned it if I didn't think it would be worthwhile. But I was ready to move them to the tamer genres of the style guides as a way to harness their wild genres in Storium. And the thing is, that wild genre did its work and taught them more about revision and how to give the kind of feedback that helps the writer move forward than I could have hoped for.