I miss Oregon. The mix of clean water, rainy days, and the best beer in the nation is something that can't be imitated anywhere else. To feel a connection to the state that formed me, I've linked to Powell's before when citing a book or making it accessible for readers. I did this partially because Amazon troubles me, and partially because, as an Oregonian, the City of Books reminds me of home.
Since I've already been linking to Powell's, I've decided to join their partner program.
Here's what that means for you.
The sidebar will contain a Powell's Partner Program affiliate link that looks like this:
Books that are featured in the post, such as a review or an in-depth citation may appear as a Partner Pod like this:
Oxford World's Classics||||Gerard Manley Hopkins: The Major Works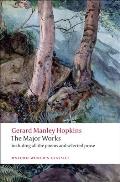 by Gerard Manley HopkinsTrade Paperback
Or as a linked book cover like this: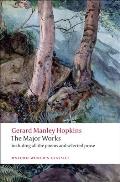 When appearing as a text link, an affiliate link can also be identified by the inclusion of a "partnerid" like the following: Gerard Manley Hopkins The Major Works.
Clicking on any of these links will place a cookie on your browser for 90 days, and if you make a purchase from Powell's within this time period, I may receive a commission from Powell's on the sale. If you wish to avoid this after clicking on the links, please clear cookies on your browser.
Any compensation received through this partner program will never influence the content, topics or posts made in this blog. I am not compensated to provide opinions on products, services, websites and various other topics. The views and opinions expressed on this blog will continue to be mine.
If you're interested in getting some of the books mentioned on the blog, check out the The Golden Echo's Bookshelf.